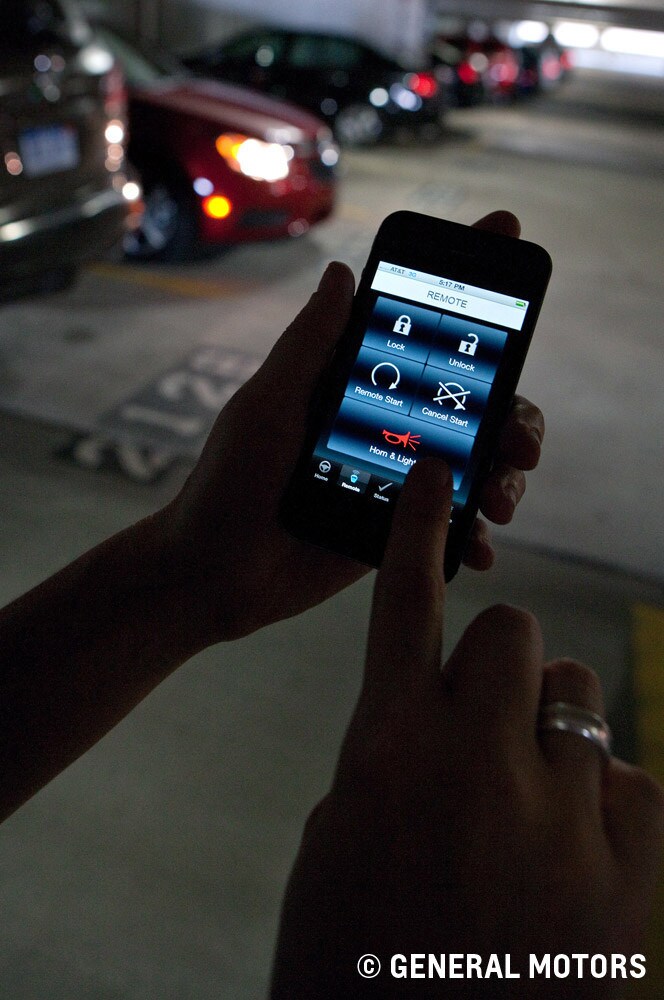 In the past, phones were simply used as a form of communication. Today, our phones are used for so much more. We use phones to access the internet in an instant. We can use them to interact with the world around us. Thanks to Cadillac and OnStar, we can even interact with our car without stepping inside of it!
Cadillac and OnStar have teamed up to develop the myCadillac Mobile App. This application, available to drivers of Cadillac vehicles, allows those drivers to interact with their Cadillac by simply interacting with their phone.
Among the most useful functions of the
myCadillac Mobile App
is the remote start. Without even being inside the vehicle, you can turn it on using the application. This allows you to head out on the road at a much quicker rate.
However, that isn't the only function that myCadillac is capable of. It also grants drivers access to an in-depth vehicle diagnostic tool, which provides them with information about nearly every aspect of their Cadillac vehicle. myCadillac also provides drivers with an advanced navigation system to help guide them down nearly any road.
You use your phone for every other area of your life. Cadillac allows you to use it to obtain more access to your vehicle than ever before through its myCadillac Mobile App. OnStar